What My Amazing Clients Say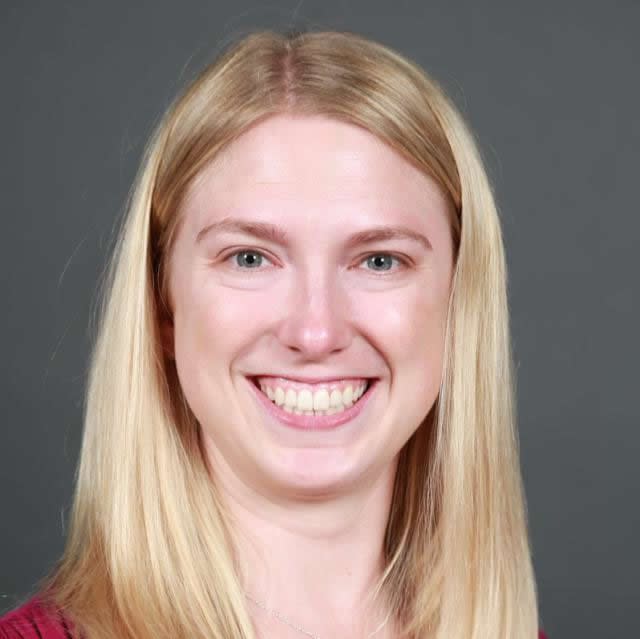 Kimberly Basich
Roden and Fields Consultant
Relatable, Helpful, Motivating and Accommodating
I met Julie thanks to social media! Julie is friendly, relatable, helpful, motivating, and accommodating. She was able to teach me how to use Skype for our training because we are located half way around the world from each other!

She helped me to analyze my past successes, and current and future goals. We also started to create an action plan for a tough transition that I was experiencing.I would highly recommend Julie for any type of life and business coaching that you might be interested in.
Ariana Fernandez
Relationship Coach
Not a cookie-cutter program
Working with Julie was such a pleasure. I had been working on my social media presence for a little while and started with focusing on Twitter and using apps and programs and it made a huge difference. I signed up for many different courses and groups. They helped a lot especially Boom Social group. But I finally realized I needed one on one attention. I also wanted to up my Instagram presence as I really loved what I was seeing other people doing on that platform. I was semi knowledgeable about Instagram but I really used it to show pictures of my family and share funny memes. I started posting business stuff on my personal page and it was a little frustrating to see who liked it for my personal stuff of my business. I needed to do something different.
Coaching with Julie was so easy and she gives you clear actionable steps that you can implement immediately and checks your progress. She is very attentive to your needs at that moment whatever they may be. I love the personal attention. I didn't feel like she put me through a cookie-cutter program she gives to everyone.
If you are thinking of working with Julie I say do it and just talk to her and see if she is the right fit and I bet you will like her as much as I did. It was a pleasure collaborating with you and hope we can continue our connection in the future.
Dawn Hinson
Wellness Advocate
Confidence to step outside your comfort zone
I was a little unsure as to what to expect with my coaching sessions, Julie made me feel at ease with her lovely kind, caring character and really made me think about what I wanted to achieve in my business and life.
I left each session with action steps that I could implement, taking things step by step and getting a clearer picture of what I could do, gave me more focus and confidence to step out of my comfort zone.
Since the sessions, I feel more able to be productive and reach my goals. I recommend all of you to set some coaching sessions with Julie, she is a true blessing.
Thank you, Julie.. xxx
Janine Kathleen Shapiro
Holistic Life Coach
Calm, informative and supportive style
I met Julie online and love being part of her supportive community. I have benefited tremendously from her love, support and great coaching. Thank you for helping me take my business to the next level Julie.
I highly recommend Julie as a coach. Her calm, informative and supportive style as well as her willingness to go the extra mile is just awesome.
Sharon Birn
Life and Parenting Coach
Truly one in a million
Life Coach Julie: There is so much I could say about her. Julie really cares about her clients and their success. This shows in so many ways. Julie understands that personal life and business impact each other and she effectively helps you manage both.
Unlike most coaches, Julie is both financially and personally accessible. She gives you access to HER, not just email, between sessions. This has an undeniable impact on your forward motion. It allows you to keep being productive and make significant progress between sessions.
Julie's actions match her words! She is truly one in a million.
Amy Colgan-Niemeyer
Certified Life Coach
She put me at ease immediately
Julie is an effective coach who is very easy to talk to. Her professionalism and desire to help her clients shine through in each session and in supplementary email/messaging conversations. She put me at ease immediately. She helped me prioritize where I wanted to spend time on social media marketing and what tasks I wanted to focus on to get traffic to my website. We worked on stream-lining my niche and my message to clients within that niche. She packed in so much valuable information into our sessions, but at the same time made certain that I understood the points she made. I now feel more confident in my message and how I will get that message across to my audience. I highly recommend Julie as a life and business coach.
Sophie Hanson
Virtual Assistant
I Couldn't Be More Grateful
I first became acquainted with Julie on LinkedIn and then via her Facebook group which is a great place to receive advice, great tips and motivation from Julie and many other hard-working ladies in business.
Julie has also been coaching me one-on-one and it's been so great to have her encouragement, guidance and expertise. She's helped me to clarify what it is I'm aiming for and helps me form a plan of action of how to get there. She always provides valuable insights and useful strategies that are applicable and really help me move forward.
She holds me accountable for my actions and has helped to change the thought processes and techniques I use to manage my business for the better. She ensures that I'm spending my time wisely and I now feel like I have much greater control over the direction of my business and with her help I'm implementing tools and strategies that will maximise my chances of success. Above all, she's really helped to boost my confidence and I couldn't be more grateful for her support.
Beth Davis
Radio Presenter
Exactly Where I Want and Need to Be
I am a 35-year-old mother of three who was struggling to juggle work and home. I wasn't finding any real satisfaction in any area of my life leading to feelings of guilt and a general sense of being overwhelmed.
Through the coaching sessions, Julie helped me focus on what I really wanted, what was really important. The goal focussed nature of the sessions gave me something to strive for and reflect on. Consequently, I now feel that I am exactly where I want and need to be. I am much more able to deal with the stresses and strains of everyday life without feeling burnt out.
Julie is incredibly easy to talk to and just seems to understand without judging. She is incredibly professional but still warm and engaging and I really look forward to our sessions, (which I still find I need from time to time).
I have had experience of counseling in the past but for me, the focus on the future which Julie's coaching provides was exactly what I needed. The fact that she could be flexible with the appointment times was hugely helpful and I would very highly recommend her to anyone
Yvonne Palmer
Company Director
Something Truly Different
I recently worked with Julie whilst she was coaching me around presentation skills. After initially being skeptical of life coaching, and in particular the return on investment, I was pleasantly surprised by the outcome of working with Julie.
Julie herself was extremely professional and allowed me to see things in a different way. At the end of each session Julie set clear objectives, and although these challenged me, none of the tasks left me feeling outside of my comfort zone.
The techniques Julie used allowed me complete visibility of my development and after working with Julie I can honestly say my confidence has improved, and not just in the area of presentations, but has helped me apply the same techniques throughout all of my professional interactions. I have no hesitation in recommending that anybody considering life coaching speak to Julie, as she truly offers something different.